好評のサンシャイン水族館オリジナルCD

『Sunshine Aquarium Soundscape (Special Edtion)』より


「Sunshine Lagoon (Phil Mison Remix)」 が、


19BOX RECORDINGSのコンピレーションにラインナップ。
iTunes、Spotify、Google Play、Amazonほか
より配信リリースとなります!

_____________________________________________________________________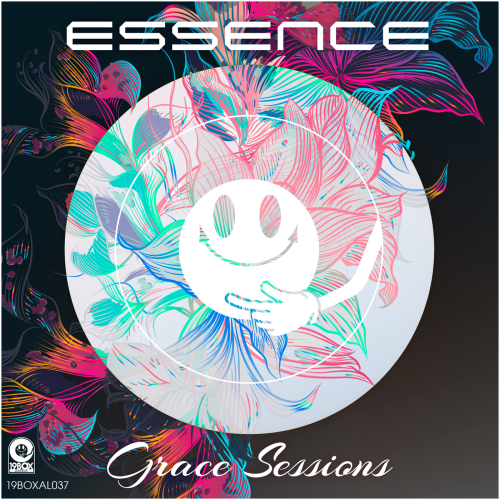 『ESSENCE - GRACE SESSIONS』 Various Artists


 01.VALID EVIDENCE / FLOW OVER ME(INSTRUMENTAL REWORK)


 02.ALEXANDER S. KARLOV / SWEET SMOKE(ORIGINAL MIX)


 03.TAKUMA INOKUCHI / SUNSHINE LAGOON(PHIL MISON REMIX)


 04.AMBROZIA / PLEASANT DREAM(ORIGINAL MIX)


 05.E-MOTIVE / LOOK AT THE SKY(ORIGINAL MIX)


 06.AVIAT / BLADE(ORIGINAL MIX)


 07.AUTOCHARM VS DJ 19 / KEEP IT DOWN(ORIGINAL MIX)


 08.GENUINE FAKES / TOUR DE FRANCE(RADIO EDIT)


 09.AVIAT / PROMISES(PLEASURE DOME RETRO MIX)


 10.VALID EVIDENCE / I LIKE CHOPIN(AUTOCHARM REMIX)





DJ 19のMIX CDシリーズとして1999年にスタートし、
現在はチルアウトを中心としたコンピレーションとして稼働する『Essence』。
最新作となる『Essence - Grace Sessions』は、チルアウトだけでなく、
ニュー・ディスコにもアプローチし、大御所、有望株問わずクオリティを
重視したコンパイル。DJ 19 & YU-TAによるVALID EVICENCEは、
ヒット曲「Flow Over Me」をオリジナルのヴォーカル・ヴァージョンとは
異なるメロディにて改訂。また、19BOX RECORDINGSの新たな顔である
ロシアのALEXANDER S. KARLOVは「Sweet Smoke」を、
DJ 19 & EDISONによるAMBROZIAは『Resurrection』に未収録だった
「Pleasant Dream」を初出展。

This latest edition in the "Essence" series delivers chillout grooves,
with established stars, up-and-coming producers and veterans of
chillout all fittingly represented across its wide-ranging selection.
Additional genre-defining inclusions from the likes of AutoCharm and
Daniel Cleaver represent the kind of house and disco.


"Essence - Grace Sessions" is a collection of what is our take on
quality music from the 19BOX RECORDINGS catalogues.
There's new and exclusive tracks from Valid Evidence,
Alexander S. Karlov and Ambrozia aka DJ 19 & Edison.
Whether mid-tempo or upbeat, vocal or instrumental, an infectious,
smooth groove is the common thread that ties
together each track on this essential compilation.




_